AVAILABLE WORK



Digital Paintings , Fall 2018. - Winter 2019.

I'll call the police now

Total polle

Your dad is a pidgeon

Mandy





Recent work

Free_art_-_4RCH1V35
in Galerija Siva, Zagreb 2017.
Free_art_-_4RCH1V35 is a distributed IRL/URL/darknet curators' pavilion/embassy
@ The Wrong — New Digital Art Biennale
Darknet documentation:
Black Metal pavilion curated by SwS ( Marta and Tea Strazicic)

Selected work @ Galerija Siva:

Image by Tea Strazicic
from the live stream painting August 2017.

Aglommeration of works by
Isabella Eloise Rose Winthrop, Luka Kedzo,
and a dirt.house shout out
assembled and curated by SwS.







MIDNIGHT CINEMA

a Group Show at
Harlesden High Street, London (UK)
curated by Jonny Tanna

press:

Tzvetnik

Title:

S.J. Babara 0.3


RENEGADE NPC
at isthisitisthisit


in collaboration with Klara Vincent Novotna



FANTASY DIRECT (HK)
curated by Isa Magalhães

Press:

Tzvetnik
Aqnb
ofluxo

Title:

They are building another building next to my building
- Digital painting

You Are Beautiful Mej Home
- Digital painting







YONGMA LAND CHARM SPACE (SEUL)

Group show by Fantasy Direct

Press: Tzvetnik, AQNB

"Hey, As Long As It Works"




Play.Co Summit in London (UK)

Film Screening
Title: Game I. and Game II. Wetlands walktrough
Genre: LARP documentation



SWS presents: RENEGADE NPC from schwestern sisters on Vimeo.







Burned Forest Black Metal,
Mosor (HR)
http://burnedforestblackmetal.com/

Press: Tzvetnik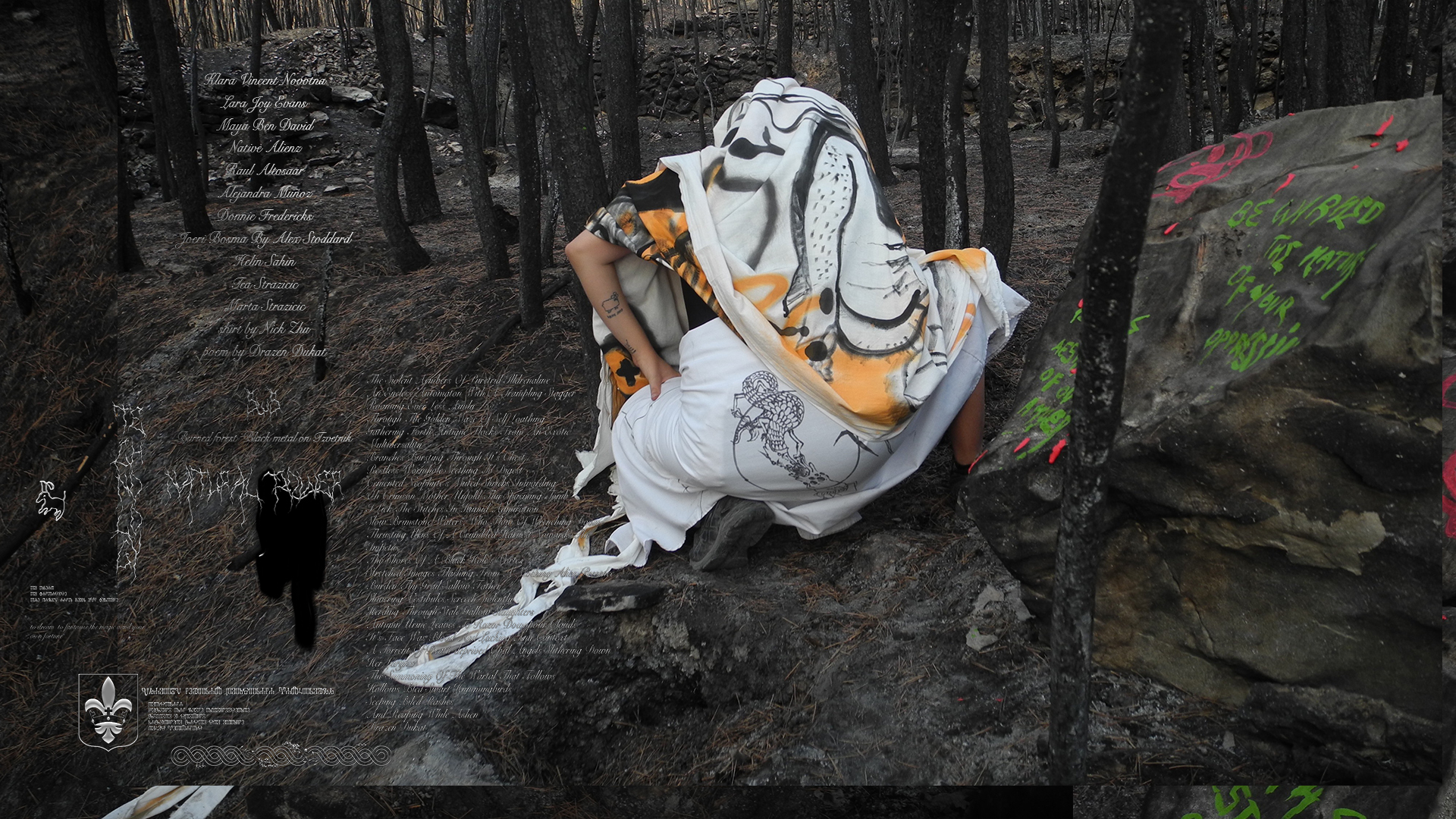 CHAINLETTER
(UK)

2018.

" Cloud of Sadness"








PATARA GALLERY
( Tbilisi, Georgia )

Solo show
2018.

" At the Mercy Of Your Saliva "

curated by Gvantsa Jishkariani


Press:

TZVETNIK

ARTAREA TV







GALLERY GMK ZAGREB

Group Show

Primal Ditch BP
2018.

Curated by Lovro Japundzic

TZVETNIK